5/10/19 – Kansas City, MO – CST Industries the world's largest bolted steel tank manufacturer held its Annual Aquastore Factory Tour on Thursday, May 2nd in DeKalb, Illinois. The 500,000 square foot ISO 9001:2015 certified facility, home to world-class brands, Aquastore® glass-fused-to-steel storage tanks along with Harvestore® and Slurrystore® tanks welcomed more than 245 guests from all over the world.
For over 25 years, CST and CST's Authorized Dealer Network, have taken the opportunity to bring leaders, from the water and wastewater industry into the factory to exhibit CST's state-of-the-art glass-fused-to-steel storage tank manufacturing capabilities and processes.
The plant tour consisted of seventeen (17) stations with CST employee and dealer presenters describing each process that goes into constructing an Aquastore® tank. Guests were served a catered continental breakfast and hot lunch with $1400 in door prizes drawn before their departure.
"This year's factory tour was special to us as we celebrated 70 years of glassing technology. CST installed its first glass-fused-to-steel silo in 1949. Though in the Agricultural market, this propelled us to have our products proven and accepted worldwide. The inevitable transition into the water/wastewater markets happened in the mid 1970's, and the Aquastore brand was launched. No other company has our experience or history. We tell everybody glassing steel isn't easy so don't think anyone can produce it, it takes years of experience and CST does it the best", said Erik Carson, Global Vice President of Sales.
Over the decades the Aquastore product has evolved, through continuous innovation and development. During the tour guests were able to see some of those advancements like CST's Vitrium™ and Edgecoat II™ technology, which are signature traits of an Aquastore tank, the most approved and specified storage tanks in the water/wastewater marketplace.
"These traits alone do not create the value that our customers demand. Years ago, CST partnered with dealers that had the same vision abroad. Service, and quality products which separated us from the competition 70 years ago….and it still does today. We proudly say that we are the only tank company in the world with a dealer network that provides the best quote to construction services in the storage tank industry," says Carson.
When asked what impressed them the most, visitors commented: "Danly Press and Glass Lab, overall impressed with staff commitment to quality," "employees tenure and dedication to the business," "all presenters were knowledgeable and take pride in their work," and "the overall efficiency of the plant."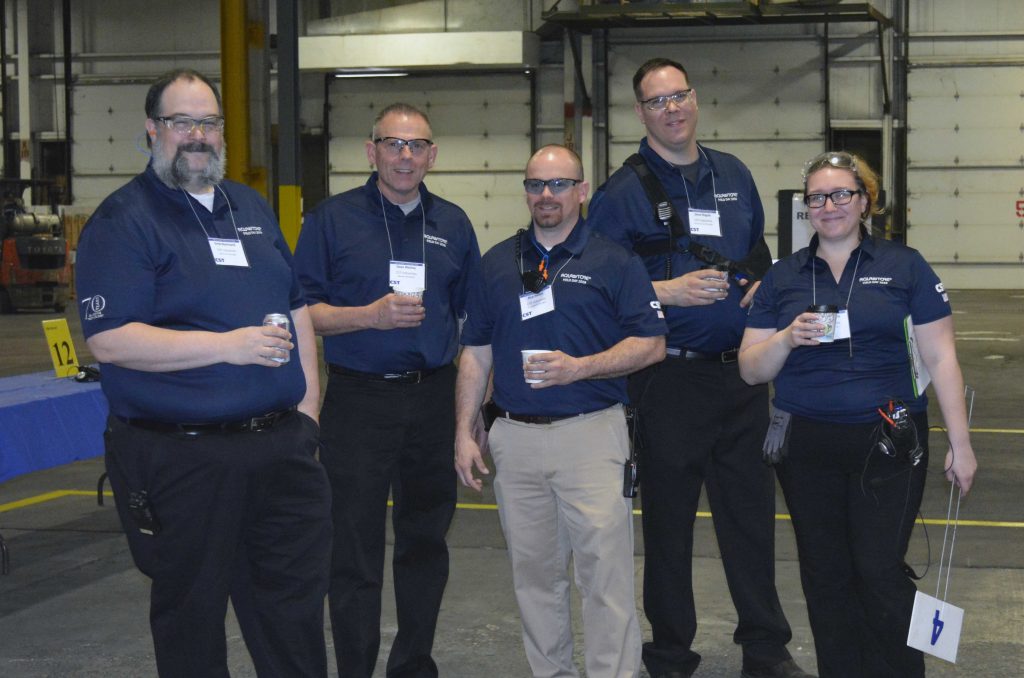 CST would like to thank its dedicated employees and dealers, Mid Atlantic Storage Systems, Florida Aquastore, Aquastore de Mexico, Texas Aquastore, Southeastern Tank, Great Plains Structures, Statewide Aquastore, Cady Aquastore, Greatario, N/S Carolina, and California Aquastore for making this year's event such a great success.
To learn more about Aquastore, or to schedule to be on our next plant tour, contact your local authorized Aquastore Dealer. Visit us online at www.cstindustries.com or call 844-44-TANKS.
About CST

CST is the largest dome and storage tank manufacturer in the world. CST's global network includes manufacturing facilities and technical design centers and multiple regional sales offices that are located throughout North America and the United Kingdom. International offices are in Argentina, Australia, Brazil, India, Japan, Mexico, Panama, Singapore, United Kingdom, United Arab Emirates and Vietnam. Currently, more than 350,000 storage tanks and 19,000 covers have been installed in 125 countries throughout the world.
For more information contact:
Kim Mathis
Global Marketing Director
CST Industries, Inc.
kmathis@cstindustries.com